Implementasi Metode Profile Matching Dalam Penentuan Jurusan Siswa Madrasah Aliyah
Keywords:
Madrasah Aliyah, Major Selection, Profile Matching, Decision Support System
Abstract
The selection of majors at the Madrasah Aliyah (MA) level is a crucial step in students' educational development, and its influence on their future is significant. However, due to the abundance of major options, students often face numerous choices and challenges. Counseling services provided by guidance teachers (BK) sometimes encounter difficulties due to the multitude of factors to consider, resulting in less-than-optimal services. To address this challenge, this research attempts to implement a Decision Support System (DSS) using the Profile matching method by utilizing data already collected from each student during their learning process, including grades and interests. These two factors are then used as aspects in the calculation process using profile matching. This research explains the steps of implementing Profile matching while considering criteria for each major. The test results show that the DSS with the Profile matching method provides faster and more objective major recommendations, making it an alternative for madrasah, especially BK teachers, in determining students' majors. The hope is to create a synergy between BK teachers and students to enhance motivation and academic achievement while helping students gain a better understanding of their future career choices.
Downloads
Download data is not yet available.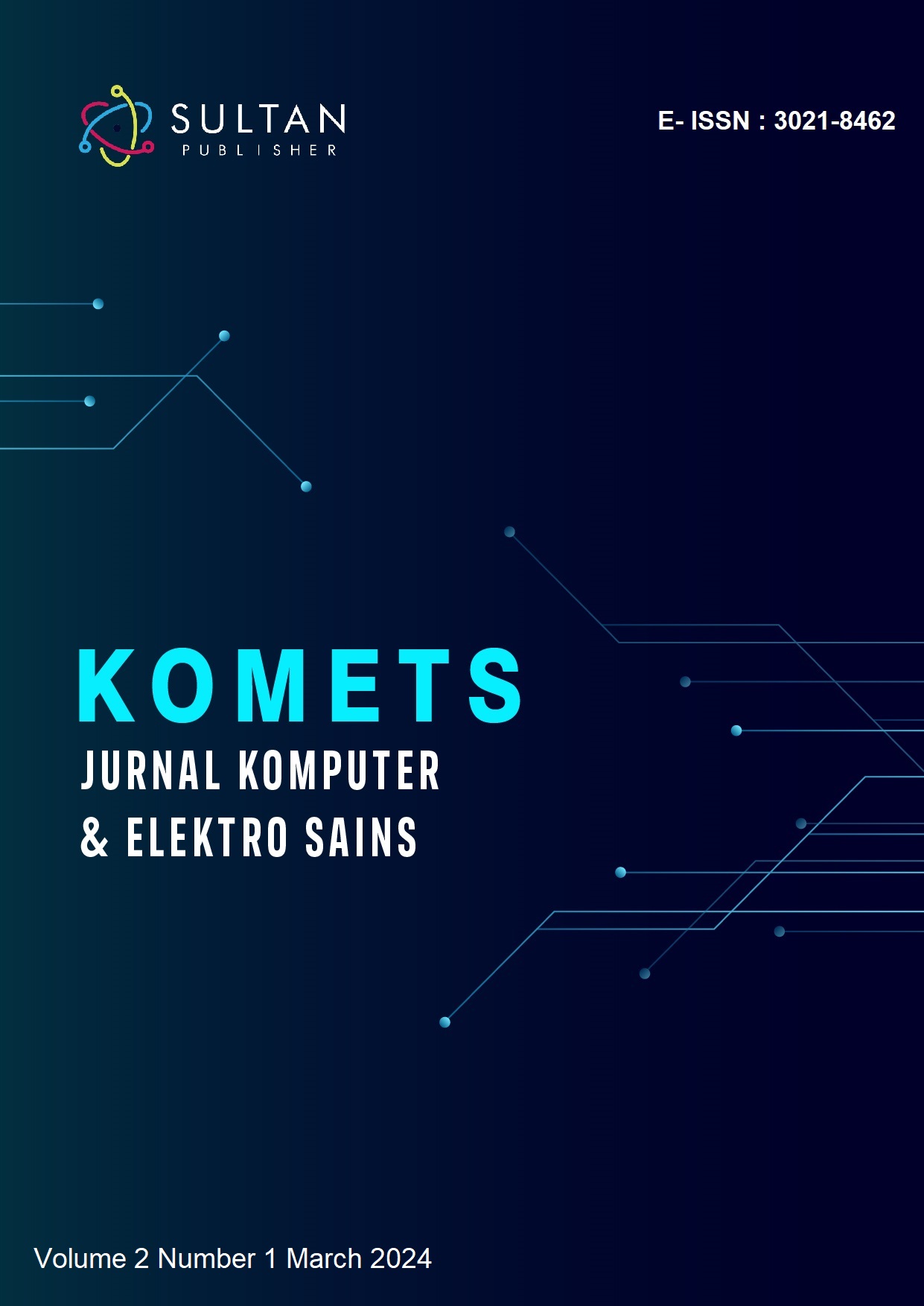 How to Cite
Iswanto, M. E. (2023). Implementasi Metode Profile Matching Dalam Penentuan Jurusan Siswa Madrasah Aliyah. Jurnal Komputer Dan Elektro Sains, 2(1), 1–5. https://doi.org/10.58291/komets.v2i1.136
Copyright & Licensing
Copyright (c) 2023 Muhammad Edi Iswanto
This work is licensed under a Creative Commons Attribution-ShareAlike 4.0 International License.